Empowering You to Heal and Grow.
Episode 2 Wheel of Life
Kimberly Cornier
Apr 26 2023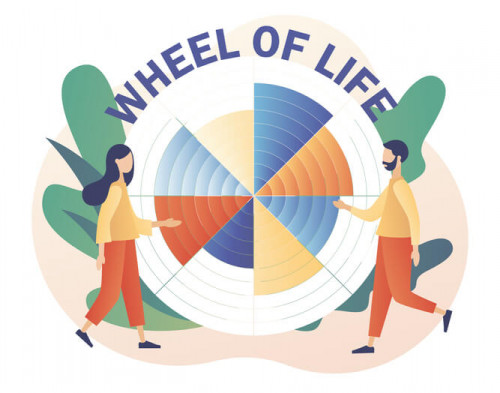 Awakening Tulip's Mind Body Spirit PODACT is hosted by Kimberly Cornier and explores tools for personal and spiritual growth. The podcast is dedicated to helping listeners understand the power of energetic healing and life coaching as tools for personal growth and transformation.
Each episode discusses topics such as identifying and releasing blocks to healing, understanding and managing energy, developing healthy habits, and deepening your spiritual connection. Kimberly also offers in-depth conversations and exercises to help listeners work through issues, find clarity, and create positive change in their lives.
This episode of Awakening Tulip's Mind, Body, Spirt Podcast features a discussion about the Wheel of Life. It explains what the Wheel of Life is, how it can help you to identify areas in your life that need work, and how to use the Wheel of Life to make positive changes in your life.
Provides practical tips on creating and staying motivated, as well as ways to stay connected to yourself and your goals. Finally, gives advice on how to get the most out of using the Wheel of Life.
Domestic Abuse hotline
800.799.SAFE (7233)
https://www.thehotline.org/
If You or someone you know is in Crisis
Call or text the 988 Suicide & Crisis Lifeline at 988 (para ayuda en español, llame al 988). The Lifeline provides 24-hour, confidential support to anyone in suicidal crisis or emotional distress. Call 911 in life-threatening situations. If you are worried about a friend's social media updates, you can contact safety teams at the social media company. They will reach out to connect the person with the help they need.
The Veterans Crisis Line connects Service members and Veterans in crisis, as well as their family members and friends, with qualified Department of Veteran's Affairs (VA) responders through a confidential toll-free hotline, online chat, or text messaging service. Dial 1-800-273-8255 and Press 1 to talk to someone or send a text message to 838255 to connect with a VA responder. You can also start a confidential online chat session at Veterans Crisis Chat.
Website: AwakeningTulip.com
Phone: (571)473-5013
Email: [email protected]