Empowering You to Heal and Grow.
Unlock Your Potential and Find Inner Peace with Life Coach Kimberly Cornier
Kimberly Cornier
Apr 19 2023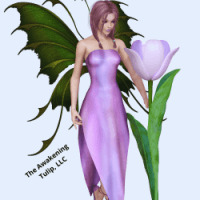 Welcome to Awakening Tulip's Mind, Body, Spirit podcast! This podcast is your guide to all things life coaching. We are thrilled to have you here and to share with you Kimberly Cornier's journey as a life coach. In this episode, Kimberly will discuss how she became a life coach, what life coaching is, and the benefits of life coaching. We will also explore Kimberly's background and her life coaching philosophy. Lastly, we will provide some tips and techniques to help you start your life coaching journey. Tune in to learn how to empower yourself and start your journey to success today!
Awakening Tulip's Mind Body Spirit PODACT is hosted by Kimberly Cornier and explores tools for personal and spiritual growth. The podcast is dedicated to helping listeners understand the power of energetic healing and life coaching as tools for personal growth and transformation. Each episode discusses topics such as identifying and releasing blocks to healing, understanding and managing energy, developing healthy habits, and deepening your spiritual connection. Kimberly also offers in-depth conversations and exercises to help listeners work through issues, find clarity, and create positive change in their lives
Website: AwakeningTulip.com
Phone: (571)473-5013
Email: [email protected]